Welcome to
Natasha's Camping Site
What's New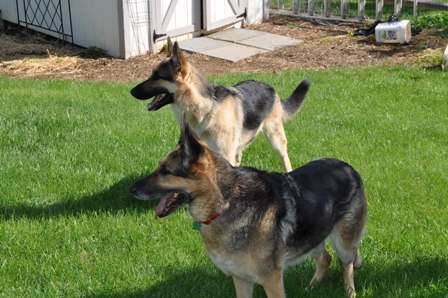 On April 4, 2017 Niko became lethargic and a trip to our family vet ended with a diagnosis of cancer, Hemangiosarcoma to be exact. A visit to a Veterinary Oncologist not only confirmed the diagnosis they advised there were no real treatment options. They found multiple tumors via ultra sound.
We gave him two weeks all the vets didn't think he could have and we had to make the hard choice when he stopped eating and developed a breathing problem. He got to eat all the steak and chicken he wanted.

I'm sure Natasha & Niko are together again!
It's time to change our tax system!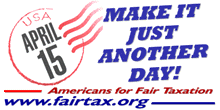 What is the FairTax plan?
The FairTax plan is a comprehensive proposal that replaces all federal income and payroll based taxes with an integrated approach including a progressive national retail sales tax, a prebate to ensure no American pays federal taxes on spending up to the poverty level, dollar-for-dollar federal revenue replacement, and, through companion legislation, the repeal of the 16th Amendment. This nonpartisan legislation (HR 25/S 296) abolishes all federal personal and corporate income taxes, gift, estate, capital gains, alternative minimum, Social Security, Medicare, self-employment taxes and replaces them with one simple, visible, federal retail sales tax administered primarily by existing state sales tax authorities. The IRS is disbanded and defunded. The FairTax taxes us only on what we choose to spend on new goods or services, not on what we earn. The FairTax is a fair, efficient, transparent, and intelligent solution to the frustration and inequity of our current tax system.
For more information read a Thumbnail sketch of the FairTaxSM (PDF)
| | | | |
| --- | --- | --- | --- |
| | | | |
Click HERE if you would like your own licence plates!
Number of campers who have visited my site since January 2001:

This site best viewed with a minimum resolution of 800 by 600
Text and graphics used on this site were

made from 100% recycled electrons
Revised:November 8, 2015